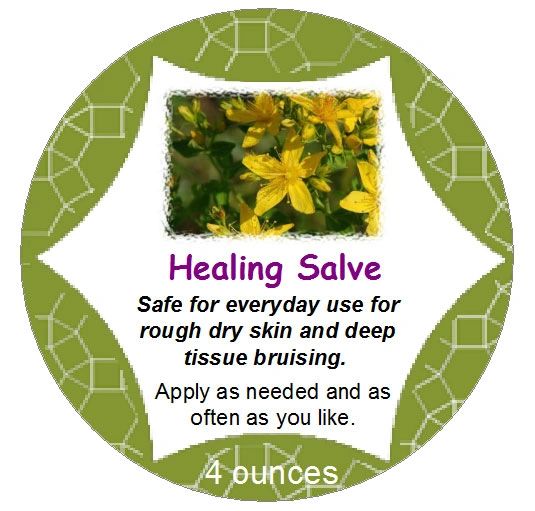 Healing Salve
As of 02/22/2020 Longevity is no longer selling this product. More information will be coming soon with future contact information. We apologize for the inconvenience. 
Give your skin what it really wants, a healing and soothing salve to return dermal layers to their healthy state naturally. For rough dry skin and deep tissue bruising and great for everyday use. Very soothing and calming to any agitated skin, especially in the dry winter months. I have a very physical job and when my skin gets chapped or irritated from rubbing against clothing it stops the sting immediately. Restaurant workers, movers, construction workers, especially men may find that they get sweaty in uncomfortable places and this will take the pain away quickly. 
Ingredients: Coconut oil, sweet almond oil, anhydrous lanolin, lemon balm, St. John's wort, comfrey leaf, calendula, mullein, lavender, hyssop and beeswax.

This salve can be applied to skin as needed and as often as you like. Avoid contact with the eyes. Not intended for internal use.
Volume: 4 ounces
[Special note on pricing: We have found that there is a constant variation in the cost of herbs used in our products. As a result the pricing of our teas and salves will vary, sometimes as a price increase and sometimes as a price decrease. We hope you understand and apologize for any inconvenience.]

Reviews